Providing Full-Service Sprinkler Repairs to Vista, California
Your local Vista, California sprinkler repairs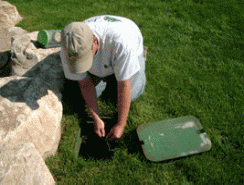 team specializes in a wide range of services. We do great installation work that is custom-fit to your yard or garden's specific needs. We don't believe in a "one size fits all" mentality and we don't cut corners. Making sure that your sprinkler system is exactly how you want it is our main goal and we won't leave until you are happy with it. We double and triple check our work to ensure that you won't have any problems for a very long time.
Maintaining your Sprinkler System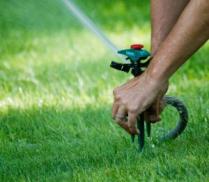 We also work on existing sprinkler systems. One of the most common problems that an existing sprinkler system can have is a lack of good coverage. There may be problems with not enough water coming out into your yard, or it could all be too concentrated in one area, causing mud puddles. These can be caused by many things and you can rest assured that we will figure out what the problem is and repair it in a timely fashion.


Wiring and Outdoor Lighting
Wiring that has been done previously by other companies may have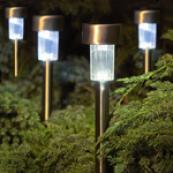 resulted in sporadic sprinkler activation at all hours of the day and night. This may result in over or under-watering and can be a real nuisance. There may be faulty sensors or other worn out electrical parts that need replacing. Our team is highly equipped to handle such cases. You may want to add some decorative lighting to your yard or garden. This is often a great way to add extra flavor to a design. Your local Vista sprinkler repair team also has a great flair for accent and walkway lighting.


Call our Irrigation Contractors in Vista for:

Popup and Rotor Sprinkler Maintenance
Valve and Sprinkler Head Repairs
Backflow Installation
Timer Configuration
Pipe Replacement and Leak Patching
Sensor and Timer Additions
Control Box Maintenance